appliances
Best TV for sports in 2021
Aug 17th, 2021
Best TV for sports in 2021
Which TVs are best for watching sports? If you like watching sports at home, then that is an important question. Despite what one might think, not all of the best TVs on the market right now are best suited for watching major sporting events.
If you are buying a TV primarily for watching sports, there are a few things you should consider. First, there are many different aspects of image quality to keep in mind - degree of detail, color accuracy and definition along the edge. These are all characteristics of a good TV, but a great TV for sports requires something extra.
For example, sports are shown on TV full of movement on the screen. That's the case, whether you watch football, cricket or WWF - with all these sports on display, the picture will constantly change.
We expect slow camera pans to follow fast movements, sudden changes in direction, movement in the opposite direction, the camera is moving, and large areas of the same color with smaller elements of a different color in constant motion. Therefore, the way a TV handles motion is extremely important.
How well a TV handles motion depends on how good it is at implementing different refresh rates. You do not have to go into the technicalities, but it is worth remembering that most transmitted broadcasts are around 50Hz (or 50fps).

This means that there are 50 images being transmitted per second, which is why still images look like they are moving. Therefore, the TV's ability to handle this frequency has an effect on how smooth and convincing the movement on the screen will look.

Keep in mind, however, that there is no TV that does not have a refresh rate of less than 50Hz. So in theory, there should not be that big of a difference in television when it comes to taking the 50 frames per second from the broadcaster and delivering them at a frequency of 50 per second.

Or so it should be. In practice, however, some TVs are much better at handling the refresh rate than others. So here is our guide to TV that are good at handling motion on the screen and also include all the other qualities one would expect from a good TV.
Best TV for sports in a nutshell:
1. LG CX OLED
2. Panasonic HX800 LCD TV
3. Philips OLED 805
4. Samsung Q60R QLED TV
5. Sony A8H / A8 OLED
1. LG CX OLED
This is a sublime choice for sports, even with the absence of Freeview Play.This is an excellent TV to watch sports on, as soon as you have dived a bit into LG's extensive setup menus. Oddly enough, it's not OLED55Cx's 'sports' image setup that makes sports look its best. Instead, dive a little deeper into the setup menus and find 'TruMotion', then change the 'de-judder' and 'de-blur' aspects a bit. It's fairly simple to find a balance that makes LG's handling movement look as smooth as freshly polished silk, while still retaining all the details and elegant color balance.
SPECIFICATIONS
• Screen size: 48 '', 55 '', 65 '', 77 ''
• Resolution: 4K
• Panel type: OLED
• Smart TV: webOS
• HDR: HDR10, HLG, Dolby Vision
2. Panasonic HX800 LCD TV
Overall, the Panasonic HX800 is something of a coup - the 'picture quality-per-kilo' ratio is probably one of the strongest, compared to the other TVs on the list. And while it's generous to provide full HDR support (which unfortunately is not a given in advance), one of the primary reasons it's such a bargain is that it makes it absolutely superb compared to broadcast sports.For once, this Panasonic TV seems to get the best picture to watch sports when it's on the 'sports' setting. From there, it only takes a moment to tinker a bit with the 'Intelligent Frame Creation' setting, to get a result that combines compelling motion management with a fine definition along the edge and level of detail that makes the screen such a pleasure to look at.
SPECIFICATIONS
• Screen size: 40 '', 50 '', 55 '', 65 ''
• Resolution: 4K
• Panel type: LED-LCD
• Smart TV: My Home Screen 5.0
• HDR: HDR10, HLG, Dolby Vision, HDR10 +
3. Philips OLED 805
Philips OLED 805 wins on a combination of excellent image quality, powerful processing power and good build quality.The 805 model is not priced as competitively as its smaller sibling, the OLED 754, but it features all the same features as well as even more impressive specifications. All HDR standards? Check. Excellent P5 image processing? Check. Unique-to-Philips Ambilight arrangement that makes a big picture even bigger? Check.And Philips is, of course, the TV brand that trusts its customers more than anyone else. Therefore, the 65OLED805 comes complete with a bunch of options for adjusting the image so that its owner can spend hour after hour fine-tuning it.It's possible to change in a flash the way the P5 captures images - and as long as you have the patience, the 805 is capable of displaying some of the best controlled and vivid sports images on the market. Turn off all the 'noise reduction' settings in 'standard' mode and you are almost aiming to get really good sports shots on your screen.If you do not feel like tinkering so much with the settings, this is probably not the best choice for you.
SPECIFICATIONS
• Screen size: 55 '', 65 ''
• Resolution: 4K
• Panel type: OLED
• Smart TV: Android TV
• HDR: HDR10, HLG, Dolby Vision, HDR10 +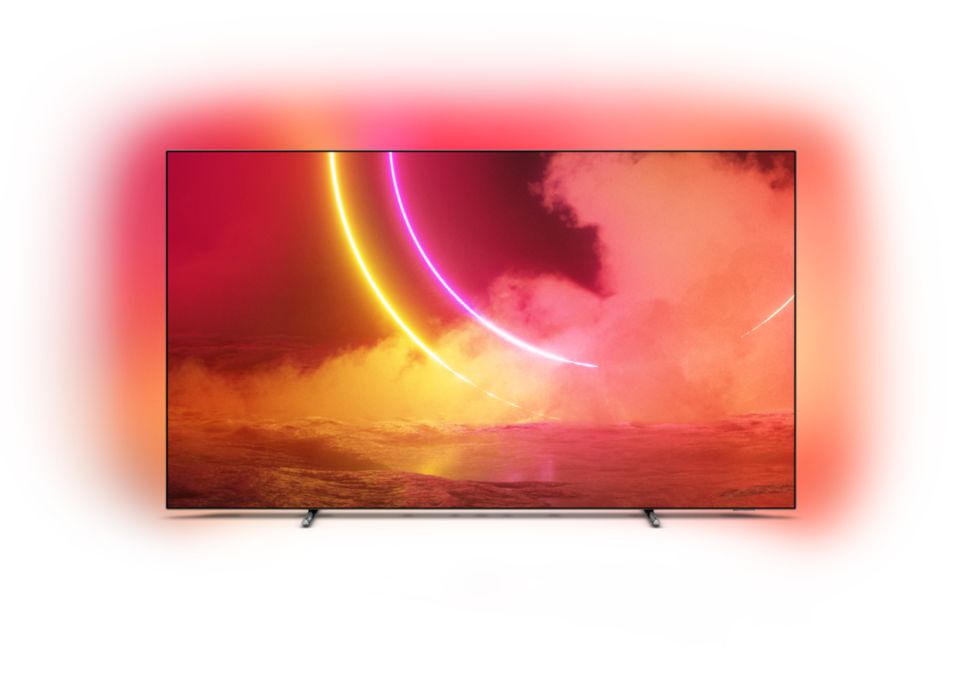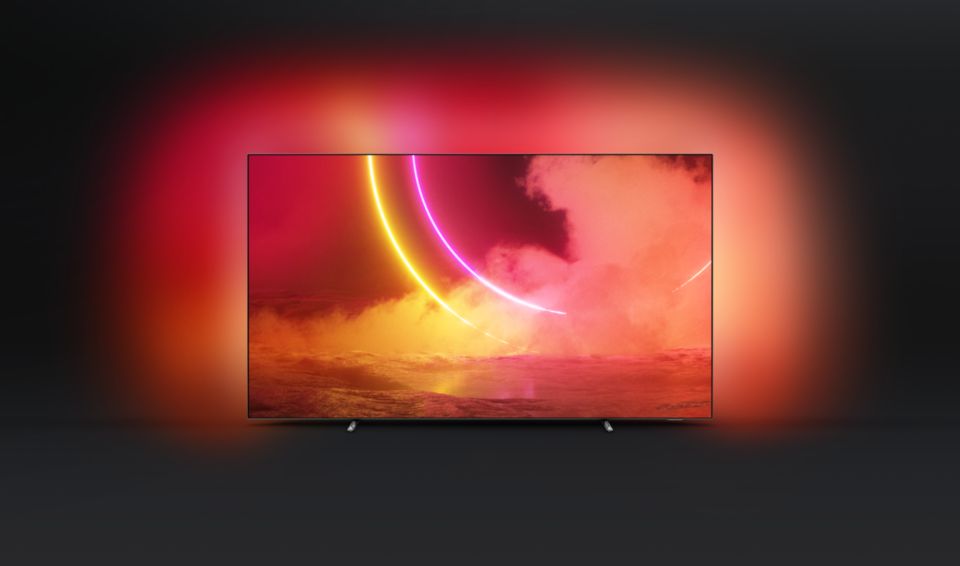 4. Samsung Q60R QLED TV
Samsung's QLED technology does a lot of things right, and the company has extrapolated it into a wide range of TV lines. But the perfect balance between price and performance can be found here with the Q60 line.The Q60R is a success across the board in all aspects when it comes to creating images. The sound does not keep quite the same quality, but that should not worry us here. What sports fans need to know is that Samsung is able to handle movement well - even from its default setting. If you spend a few minutes in the 'Picture Clarity' setting, you can get a really satisfying picture. Just remember to leave 'noise reduction' off in favor of 'judder reduction' and you are ready to watch sports.It is worth noting that there is a newer Q60T model now - a Q65T variant with the Samsung OneConnect Box, but the newer versions actually have a weaker processor than the older Q60R.
SPECIFICATIONS
• Screen size: 43 '', 49 '', 55 '', 65 '', 75 '', 82 ''
• Resolution: 4K
• Panel type: QLED
• Smart TV: TizenH
• DR: HDR10, HLG, HDR10 +
5. Sony A8H / A8 OLED
As the most expensive TV on this list, it is only fair that the Sony A8H is the most competent TV here. Whether the extra price and luxury is worth it compared to the LG CX OLED for example, can be debated - but it is undeniably a better experience to look at. Sony's remarkable Acoustic Surface Audio system, which utilizes the entire screen as a speaker, is also superior.When it comes to watching sports, one cannot argue against the quality of the Sony A8H. The initial settings do not help much though, but things get significantly better once you have been for a walk inside the settings and given some love to 'Motionflow' and, inside that setting, 'Smoothness'. After that, look at the 'Clearness' setting until you have what you deserve: Smooth easy movement without any loss of detail and color volume.
SPECIFICATIONS
• Screen size: 55 '', 65 ''
• Resolution: 4K
• Panel type: OLED
• Smart TV: Android TV
• HDR: HDR10, HLG, Dolby Vision
all posts